Continental Breakfast
A delicious continental breakfast is laid out in the Breakfast Room for guests to make their own selection...
Sample Breakfast Menu
Homemade Muesli and Granola
Organic Natural Youghurt
Fresh Berries and Seasonal Fruits
Bread and Croissants are baked each morning
Aged hams, a selection of continental cheeses and tomatoes on the vine
English Goats Cheese and Fresh Figs
Bittersweet English Marmalade
Individual pots of Jam and Honey
Freshly pressed Orange Juice
A selection of Teas with milk or lemon
Freshly ground Coffee
...providing the best start to the day.
If you have any special dietary requirements please let us know when booking your room.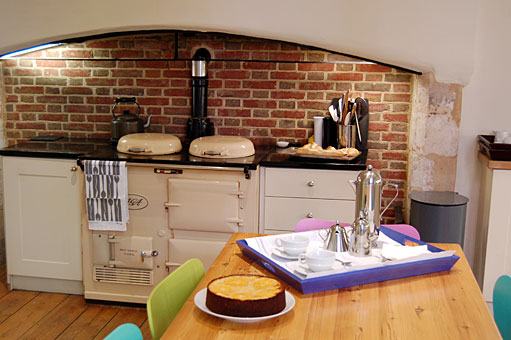 Homemade cakes, freshly baked scones with jam and clotted cream, 3 Princes' own tiffin and flapjacks, buttermilk pancakes and maple syrup...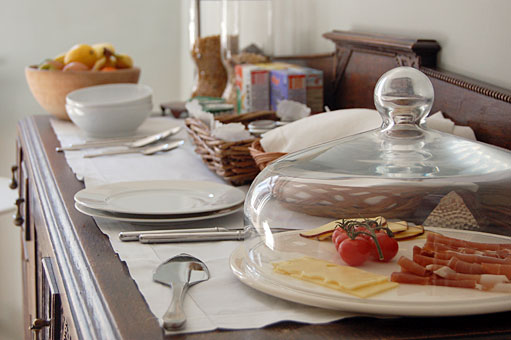 Breakfast when you like it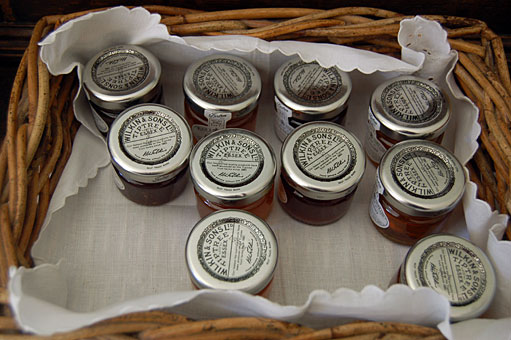 Individual pots of quintessentially English jam and honey